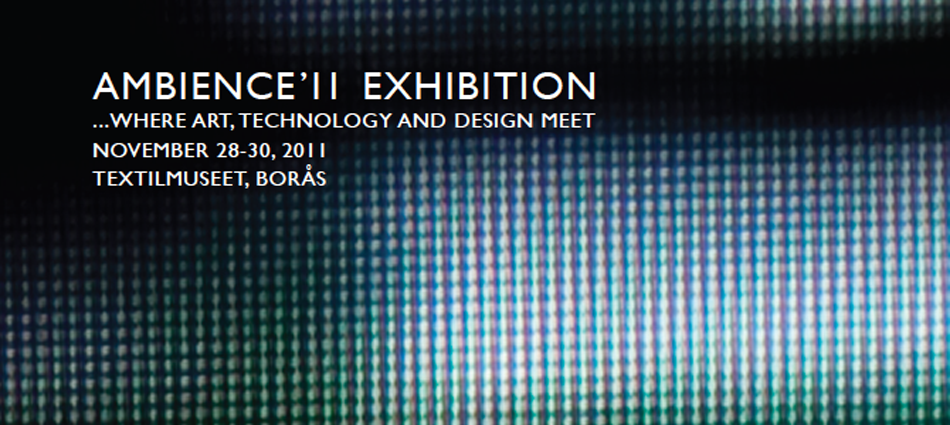 Come and see some of the Smart Textile Design Lab projects at the Ambience'11 exhibition.
"In art and design practices, materials and technology are means of expression as well as sources of inspiration. On the other hand, in technical development processes art and design provide meaning, direction and expressions of functionality. In some sense this duality of perspectives is what defines the loci where art, design and technology meet. /…/ As designers and artists working within a research setting, we often work in parallel with writing, presenting conference papers and exhibiting in different arenas. It is then only natural to include two ways of presenting results at a conference for artistic research; to let paper presentations and exhibition interact to create wider perspectives and deeper understanding."
The exhibition is open for public Nov 29th 12-8 pm and Nov 30th 12-4 pm.