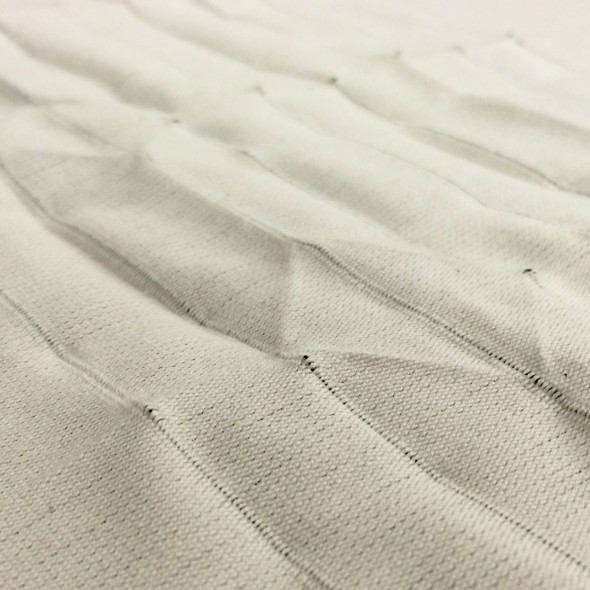 Dynamic Light Filters
Isabel Cabral is a textile engineering PhD student at the University of Minho in Portugal, under supervision of Professor António Pedro Souto and Professor Linda Worbin.
With a background in industrial design, her research proposes to explore smart textiles as a medium to enhance and evolve physical and immaterial dimensions, with emphasis on design possibilities of smart textiles dynamic behaviour in interaction with light.
Focused on colour change and shape memory materials integration in textile substrates, Dynamic Light Filters researches technical and expressional possibilities of smart textiles structures to transform incident light that passes through them – light transmittance – without acting upon the light source.
From August 26-28 2015, Isabel has been conducting research in the weaving lab of the Swedish School of Textiles, developing study samples that integrate shape memory alloys in woven substrates.