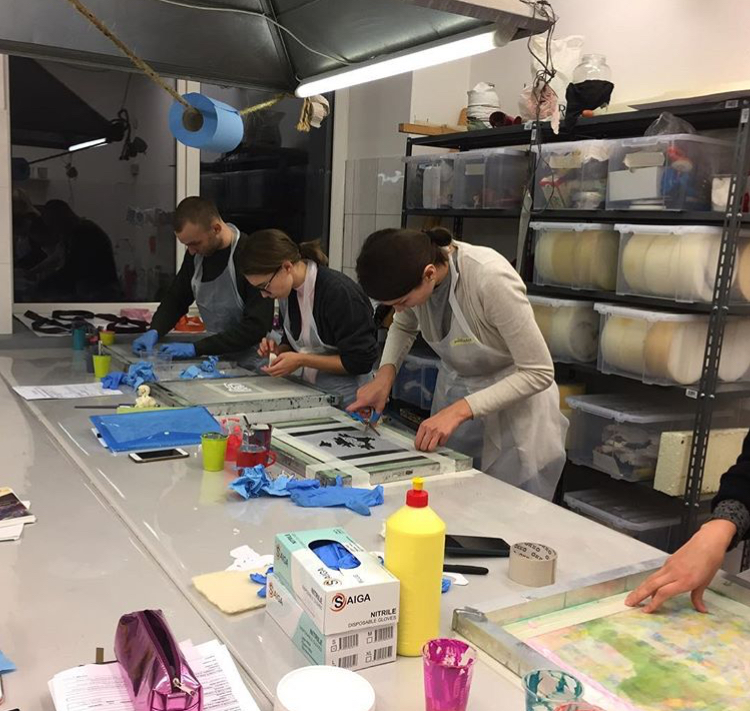 As a part of her PhD research, Marjan has created and proposed a pedagogical tool for teaching the behaviour of thermochromic inks to students of textile design. The printed colour swatches demonstrated the colour transitions of thermochromic inks at different temperatures. The structured tasks created opportunities for students to learn the principles of colour transition by actually experiencing them, and the more free tasks showed the students that the
possibilities are endless.
The workshop was evaluated by considering the student's design outcomes. These indicated that the tool allowed the students to integrate their new knowledge of the behaviour of thermochromic inks with what they already knew
about static pigments in relation to the design of a surface pattern. Moreover, it allowed them to work on their ideas using their design skills, and assisted in developing their ability to predict the consequence of their design decisions in
terms of where and how to apply dynamic colours in relation to other design elements when designing dynamic surface
patterns.