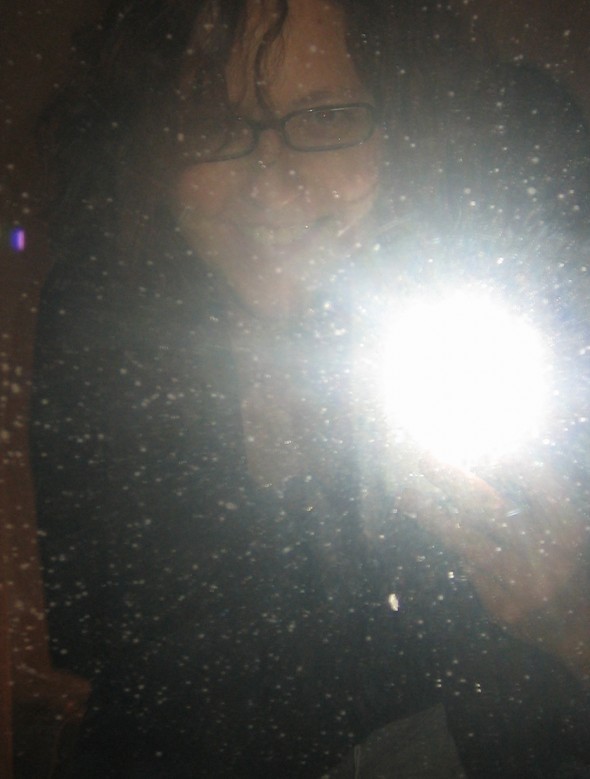 Barbara Jansen
PhD Student, Smart Textile Design Lab
The Swedish School of Textiles, University of Borås
Contact: barbara.jansen [ ] hb.se
Barbara Jansen is a textile and surface designer whose design research practice explores the interaction of textiles, light, movement and time.
She has studied at the School of Art and Design Berlin Weißensee, graduating with a Diploma in Textile- and Surface Design; at The Swedish School of Textiles, graduating with a MA in Textile Design; and studied one year Fine Art by Prof. Apolonija Šušteršič, Kungliga Konsthögskolan in Stockholm.
Since March 2009 she is working on her PhD investigating the research question: What does it mean to explore time and changing expression, in the form of continuous movement as an integral part of textile design? The aim is to create time-based textiles, which examine the aesthetics of movement as a forth-dimensional element in textile design. Light, in relation to textile structure is the main medium of the investigation.
Conceptual and aesthetic development of lighting textile design; exploring interaction of daylight and textile surfaces, as well as the integration of artificial light into textile surfaces has been her area of investigation over the last years. Thereby the focus is shifting more and more towards the issue of how to compose movement of lighting inside textile structures.  Her work is driven by a strongly experimental practice based design research approach and bridges the use of crafts- and industrial techniques.