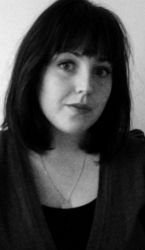 PhD student
Smart Textile Design Lab, The Swedish School of Textiles
Contact: linnea.nilsson [at] hb.se
I hold a master in product and textile design and have especially worked with material design in products, for instance, as a colour trim designer at Volvo Cars.
Research theme
In my PhD I am exploring the role of textile design in the product design process. Textile design and textile materials are a part of many products around us; they are in everything from furniture, cars to sport equipment. The design of textiles in these products are in many cases separated from the main design process (e.g. bought in from a collection of finished designs) or has little influence on the design process as a whole.
This research is about exploring the role textile design plays and can play in product design processes. By working with practice based design research the aim is to get a better understanding of the relationship and develop suggestions for alternative ways of working.
Current projects
Recurring Patterns
Smart Textile Sample Collection