Textilt Motstånd / Textile Resistance is a collaborative project between Smart Textiles Design Lab and Syntjuntan.
The project explores design possibilities of raw textile materials that can be used as textile music instruments, which will be used by Syntjuntan in their music performances.
In this project we are investigating different knitted textiles made in different conductive materials, to be used for textile synthesizer.
This project is an on-going project. The first public show is scheduled on 28-30 November 2011, at the Ambience11 conference, Borås Sweden.
Participating Researchers:
Mika Satomi
Linda Worbin
Barbro Scholz
The above knitted structures are designed and hand-knitted by Barbro Scholz. It is knit with Bekinox 50/2 conductive yarn. The hairy structure knit (the top) makes really nice sound when stroked and tickled. We connected it to embroidered Syntjuntan oscillator circuit to test the sound.
Please see the movie below.
Embroidered circuit

Anna Lindal is playing violin in conductive dress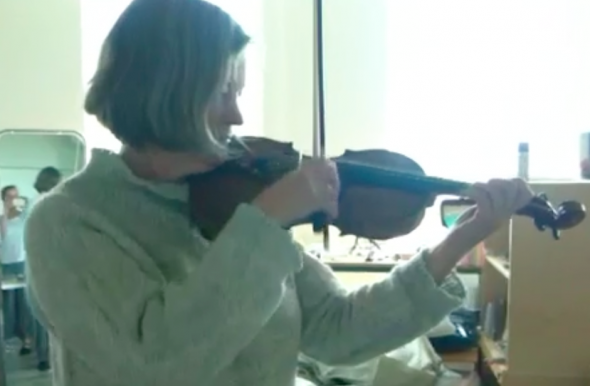 Ann Rosén (Syntjuntan) did arrange a meeting between Anna Lindal and Linda Worbin at The Swedish School of Textiles in June, Anna did bring her violin and Linda her dress. During the meeting Anna Lindal is trying a first prototype of a hand-knitted dress made by conductive and viscose yarn while playing the violin. Different sections in the dress is connected to Syntjuntans oscillator circuit to create different sound accordingly to how the violinists moves.

Mika is developing a pair of crochet gloves, that goes all the way up to shoulders.
Conductive yarns are used at the finger joints parts, wrist and elbow, which will detect bending motion of the wearer.
This glove can be connected with Synthjuntan circuits, or to Arduino and communicate with max patch on computers via Firmata library.
As for test, it is connected with embroidered synthjuntan circuit.
The glove is a bit too big for my hand, but the sensitivity seems to be good enough.

To connect with the embroidered circuit, I have made knitted crocodile clip.
One end has crocodile clip, and the other end is equipped with a metal popper that fits with the metal popper on the embroidered circuit.
Conductive thread is connecting the two end inside the knitted tube. Because it is left loose, the cable is stretchable.

The embroidered circuit is ready to be used.
Below is the connection plan.

Process
The project started with a two days workshop (21-22 February 2011) together with Syntjuntan, where we experimented with various textile structures and materials that act as variable resistors. These textile were then connected with an analog synthesizer circuit or with computer software to control sound effects.
We take this idea further on to create textile music instruments. The resistance properties of the textile material changes as you press it, wrap it around, hug it… and whatever the way the material and the shape allows us, letting us play the instruments in completely different way than conventional ones.
We are currently developing a collection of textile raw material samples and also full scale textile audio interfaces that suggests experimental applications.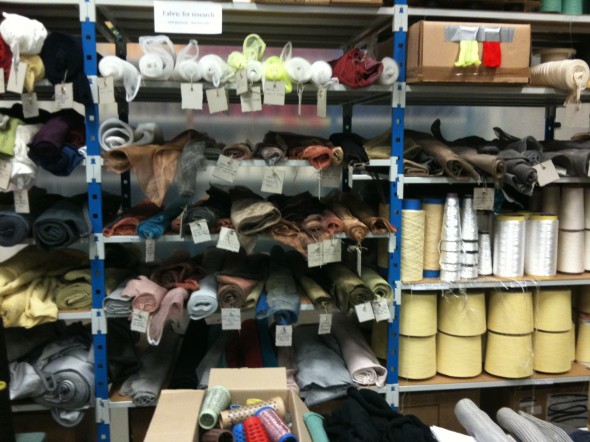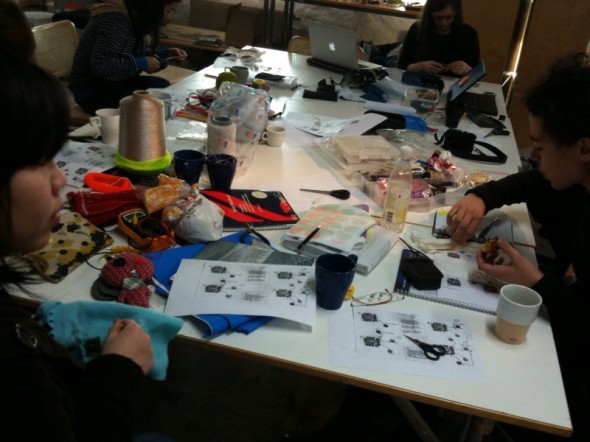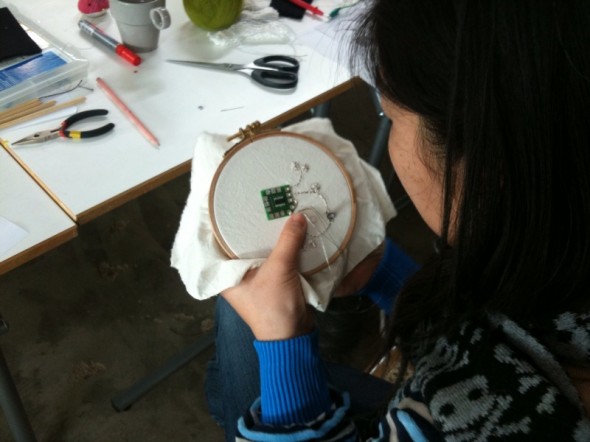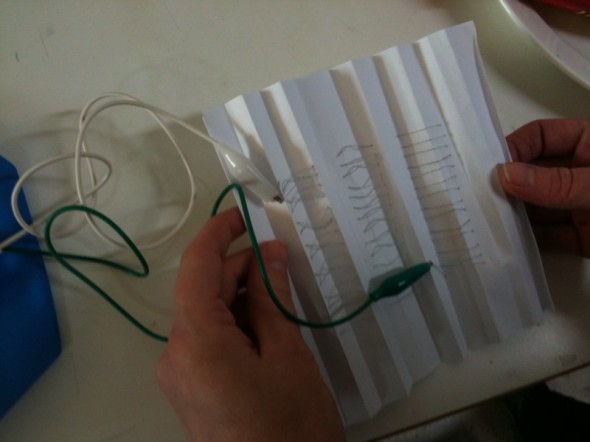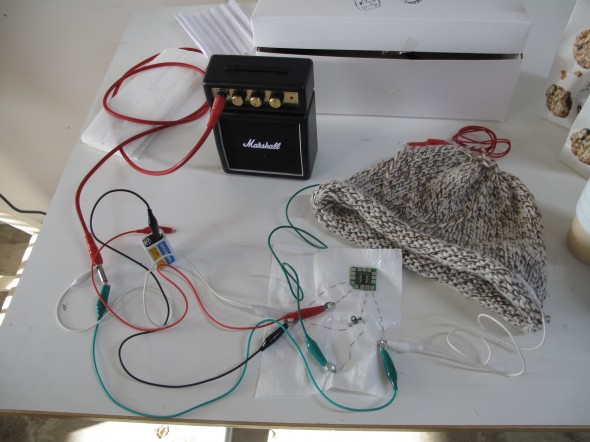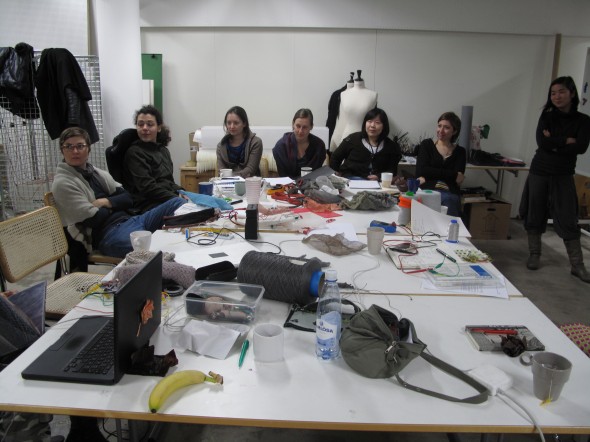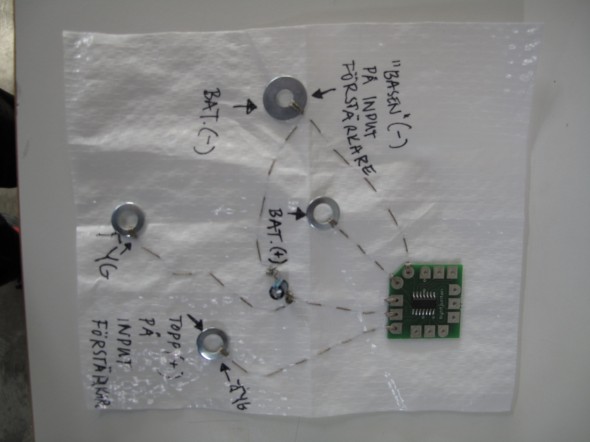 Contact persons
Mika Satomi
Linda Worbin